Known for her boldness, faith, and uncompromising beliefs, Prophetess Bola Olivia Ogedengbe is the founder of The Theophilus Company and founding Pastor of Abba House Church, Paris. She has a contagious passion for God and His kingdom. 
She speaks five languages and after an international career as a conference interpreter she now writes, pastors and preaches full time. She is committed to helping people connect to God and experience His fullness in their lives. 
Her mission is to draw her generation to love God passionately and serve Him unreservedly, thereby fulfilling the purpose of their existence.
She has written several books including, "ReBorn: A New Identity", "An Eye To The Crown". She is a recognised prophetic voice whose teaching gifts have touched lives globally. Her meetings are marked with mighty demonstrations of the power of God and healings. Her ministry as a pastor, preacher, prophetess, author have caused lives to be radically transformed and hope restored where situations seemed bleak.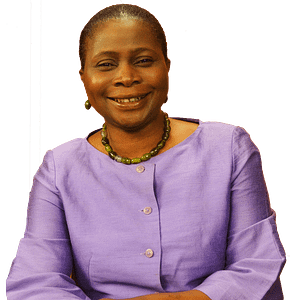 In response to the leading of the Holy Spirit and encouragement of key leaders, she founded the Abba House Church in Paris, as she pursued the dream of training and releasing men and women to plant churches across France and in the nations. Her two television shows, "Passion pour Dieu" in French and "Passion for God" are wonderful opportunities to do what is so dear to her – speaking about the beauty and goodness of her God, helping skeptics to connect with the living God and believers to fall completely and totally in love with the Master. 
She grew up in a traditional Christian family, sang in the choir but in her early teens, turned away from the church and what she saw as colonial Christianity. She became a harsh critic of Christians and read the Bible to find arguments to use against "born-again" Christians as they strove to convert her. She went through the Confirmation rites in the the Anglican Church at University to find out if there was 'something' else but she received no revelation. 
For years, the question of God was put on the back burner even though she kept asking questions and even exploring different faiths. Now she knows that God kept reaching out to her and drawing her heart.  
At some point, she decided to explore Jesus, why not? She was desperate to know the truth. 

She got her Bible back out and prayed a most irreverent prayer. She asked God to show her whether or not He was real and if this Jesus person was who he claimed to be.
The answer came in the form of a total and absolute conviction that Jesus is all that He claimed to be and that the Bible truly is the Word of God for man. 
She had a real encounter with the living God, not a colonial deity, nor a sectarian God, but One whom every man can know as Lord, Father, King, Friend, Master… She committed herself fully to live for Him and God in His grace delivered her from the deep hostility she felt towards the Church.
Today, she has faith in Jesus and a great love for the saints.
"After travelling to more than one hundred countries, and meeting with people of diverse origins and walks of life, I am completely persuaded that the quest for meaning that haunts the human heart finds its fulfilment only in the Person of Christ."

GET YOUR FREE 30 DAY DEVOTIONAL/ WORKBOOK!